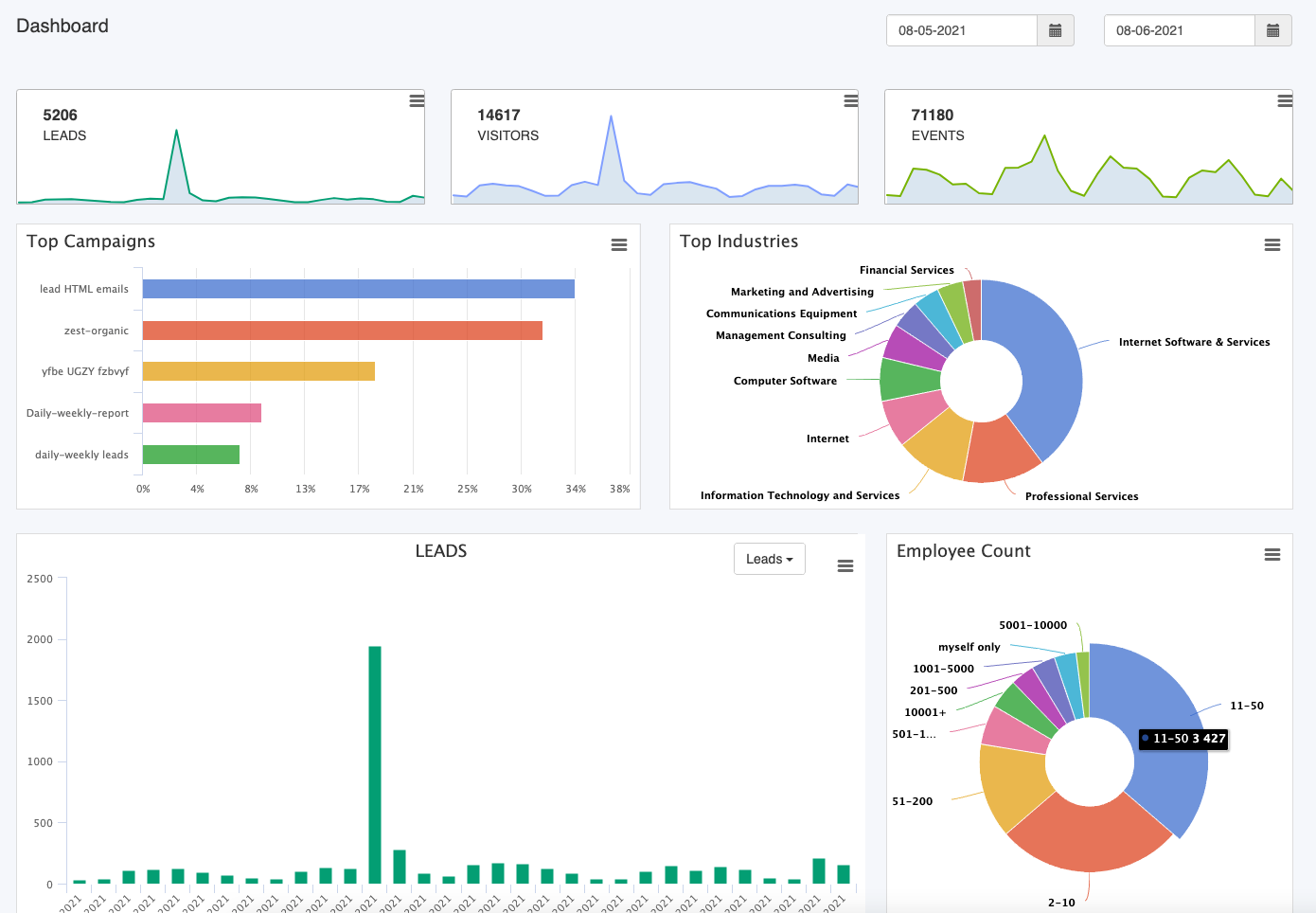 The Dashboard is a summary overview of all your data.
You can select any of your Segments in the dashboard and the graphs and chart will visualize this subset of your data.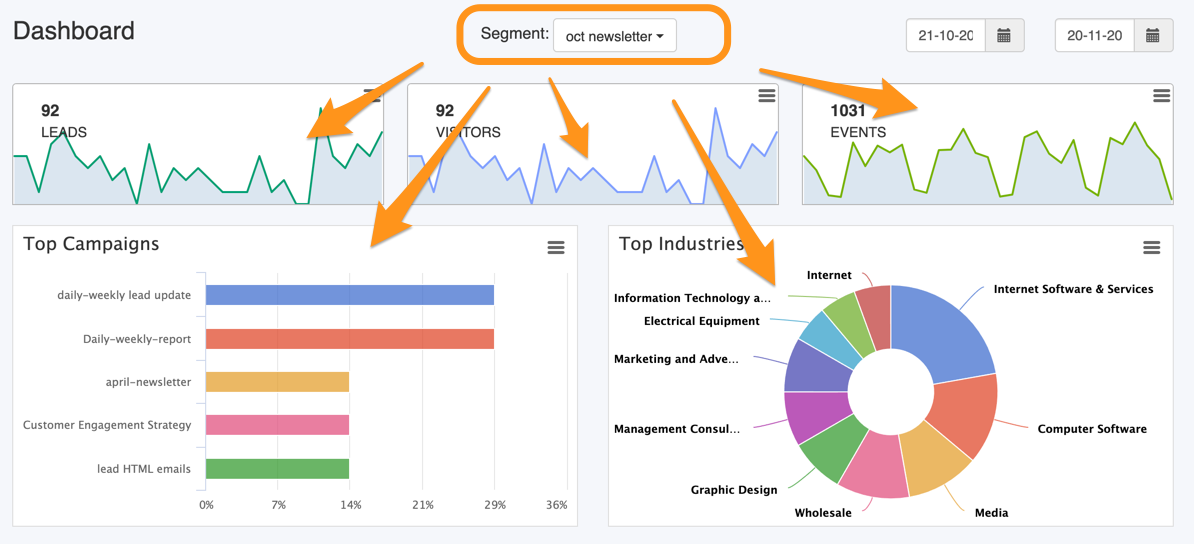 You added the option to 'slice' the data on our dashboard, by clicking on any of the donut chart pieces.
We also added a the option to drill down directly to the accounts view.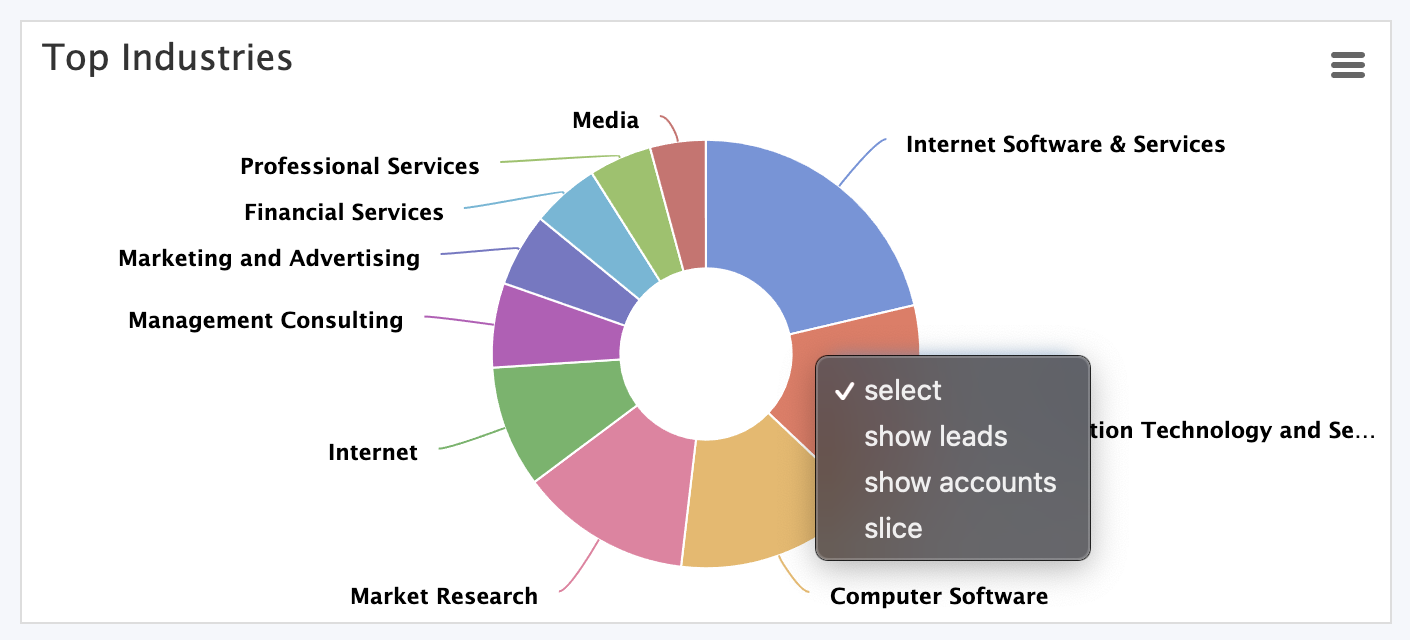 Once sliced you can see these labels